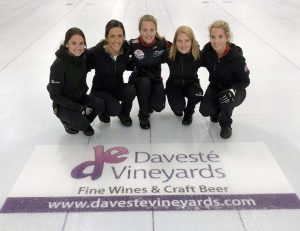 Team Sinclair from USA is coming to Karuizawa International.
The team participated in the World Women's 2019.
Jamie Sinclair captured the USA National champion three times in a raw in 2017, 2018 and 2019.
Cory Christensen made her first Olympic appearance as alternate in 2018. She and Vickey Persinger joined this team for 2019-20.
Twin sisters; Sarah and Taylor Anderson have been playing together since last season.
They announced that Canadian curler Cathy Overton-Clapham has joined the team as head coach recently.