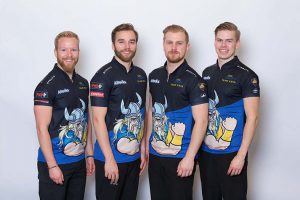 Team Niklas Edin is coming back to Karuizawa International for the first time in 4 years.
As you already know, they're 2018 PyongChang Olympics silver medalists and the 2019 Worlds gold medalists.
For Niklas Edin and Oskar Eriksson, it was their fourth World Champion.
Don't miss out on watching their superb performance!
Thank you Swedish Curling Association.