The Karuizawa International Curling Championships 2023 receives support from UNIQLO Co., Ltd. the Japanese clothing apparel company as the Premier Partner of this year's event.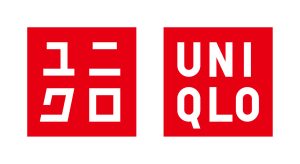 UNIQLO has been engaged in the development of forefront wear through collaboration with top athletes the world over and they hold sports events in which children can try sports around the country as part of regional contributions.
They have signed a sponsorship of Official Clothing Partner deal with the Swedish Olympic and Paralympic committees in 2019. And this year, they also have signed Official Supplier agreement with Swedish Curling Association for providing UNIQLO wears to the national teams and persons concerned.
Swedish national team, Team Edin hereby is going to participate in Karuizawa International 2023 wearing UNIQLO uniforms.
The Karuizawa International has held the curling clinic for junior curlers as additional event every year.
This year, we will hold the curling clinic as "UNIQLO DREAM PROJECT Junior Curling Clinic" *1 under the support of UNIQLO.
Canadian superb teams, Team Brad Gushue, Team Jennifer Jones, Team Kaitlyn Lawes, and Swedish national team, Team Niklas Edin wearing wears provided by UNIQLO are joining in this year's clinic.
Furthermore, we are selling our official merchandise such as T-shirt and tote bag through UTme! which is online site administrated by UNIQLO. *2
Please refer to the UNIQLO page here.
*1 UNIQLO DREAM PROJECT Junior Curling Clinic is not open to spectators.
*2 Only sold in Japan.