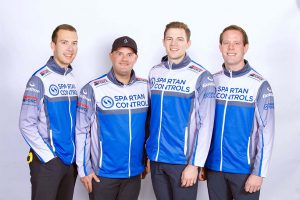 Team Bottcher is coming to Karuizawa International!
They've captured three consecutive Gland Slam titles (Canadian Open, Player's Championship, Champions Cup) 2019.
Amazing…w(°0°)w
They're standing the second place of World Curling Tour ranking at the moment (Week 3).
https://www.worldcurl.com/rankings.php?task=week&oomid=81
This is their first time to join in Karuizawa International.
Hope to show their wonderful performance.
Thank you as always Curling Canada.